The Farm on Tall Acres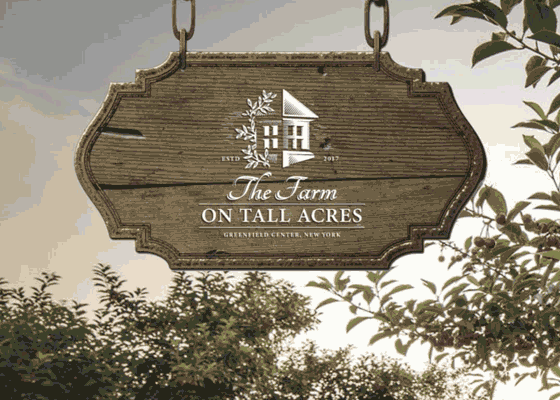 "Moving to the country" became our reality and we haven't looked back once since we took that leap almost 3 years ago. We packed up our home in FL, told ourselves if we didn't do it now we never would. And here we are living out our dreams on our little slice of heaven we call, The Farm on Tall Acres.
Our farmhouse is on 7 acres surrounded by the most beautiful 100+ foot trees on our little lake at the foothills of the Adirondack Mountains. Dreams really do come true.
Raising our girls in this much slower paced lifestyle is all we've dreamt of and the fun we are having raising chickens, working from home and getting so much family time together. I started candle making 2 years ago when I took a Popup shop downtown for 3 months during the Holidays.
I surprised myself with how much I enjoyed the process of making candles and was even more surprised with how many we started selling at our Jennifer Haley boutique. The girls love helping me make them, Cali especially loves the measuring and scooping of the wax and Kurt is always the best scent tester. Every candle made has a strand of leather wrapped twice around the tumbler tying in my leather collection to our newly launched home collection. We love making and burning them here at The Farm on Tall Acres.
Always craving all the Home Sweet Home feels over here and then the world coming to a complete halt this March we found ourselves enjoying our land that much more and by the end of April my 40th Birthday was approaching and everyone kept asking what I wanted. With the uncertainty of the world we were feeling especially in April I wanted to be even more rooted to our small family farm so we decided to start our own family apple orchard after dreaming up this image what we were going to put out on our front side yard past our chicken coop. With it being our favorite Fall activity since we moved to upstate NY and always taking our friends and family that visit us to the Saratoga Apple Farm we decided to start one of our very own. So with our first row of 7 apple trees growing and another row of 7 getting put down in the spring.
This seasons candle combination came to me easier than any scent before. The perfect combination of apple, cinnamon, clove and nutmeg. We named it after our home because we hope it brings you all the warm and cozy Fall vibes we feel when its burning here on our small family farm. Happy Fall friends.

Xx Jennifer Haley
Leave a comment
Comments will be approved before showing up.